Former Minister of Finance's statement on the anniversary. Concerns over the country's economic slowdown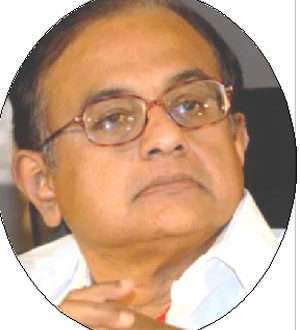 New Delhi, September 16 (politics.com) Former Finance Minister P Chidambaram turns 74 today. On this occasion their relative, Rafaqa, congratulated. Reacting to this, Chidambaram tweeted, "We have been told today by our colleagues that we are 74 years old." However, I am feeling that I am 74 years old today. Chidambaram, who is currently imprisoned in Tihar Jail in the INX Media case, criticized the Narendra Modi government and said, "However, I am still concerned about the economic slowdown in the country beyond my age." He said that only one number is enough to understand the economic situation of the country. Speaking on the occasion, his son Kartik Chidambaram tweeted, "Today you are blessed to be the 74th Spring." Don't worry, no one can stop you from moving 56 inches.
Chidambaram added that the export rate in August was only 6.5%. Obviously, unless the gross domestic product of a country is growing at a rate of 20%, it is impossible for it to achieve economic growth at 8%. He said that now only Ishwar can save the economy of this country from further devastation. Speaking on the occasion, his party Rafiq Jai Ram Ramesh said that P Chidambaram had been the target of political prejudice, but he would soon get out of this trouble in a dignified manner. He said that today he is 74 years old for which I congratulate him. He said that I have been with him since 1986 and have worked closely together, which has been a source of honor and information to me. All my positive and best wishes are with him. Apart from this, other party colleagues also congratulated Chidambaram on his birthday and wished him the best way out of the ongoing crisis.