India today said that there is only one subject of dialogue with Pakistan, sections 370 and 35A of non-cross-border terrorism. The government also reiterated that one day Pakistan-occupied Kashmir will be formally part of India.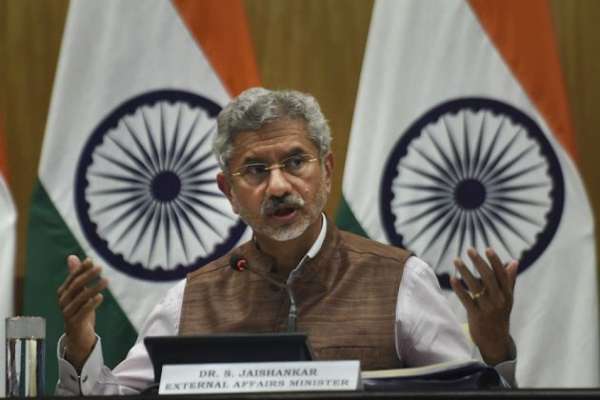 External Affairs Minister Subramanian J Shankar said at a press conference in the first 100 days of the Modi government to inform him of the achievements of his ministry, "In the context of Pakistan, this is not a matter of section 370 but of Pakistan's terrorists." The world has to realize this. He said he always asks people if they can tell them that there is another country in the world that views terrorism as a foreign policy against their neighbors.
Asked about the possible meeting and possible topics of talks with Pakistan's Foreign Minister Shah Mahmood Qureshi at the SAARC Foreign Ministers Conference in New York, Dr. J Shankar said that when such an opportunity comes, he will be seen. When asked about the statements made about the inclusion of Kashmir in India, the Foreign Minister said that India's position on Pakistan's occupied Kashmir has always been clear and will continue. "We expect that one day (Pakistan-occupied Kashmir) will be legally in our possession," he said.