Baghpat: In Uttar Pradesh's Baghpat district, fearless gangsters shot a female constable at resistance and fled with scooty, leaving around Rs 2 lakh in scooter bag.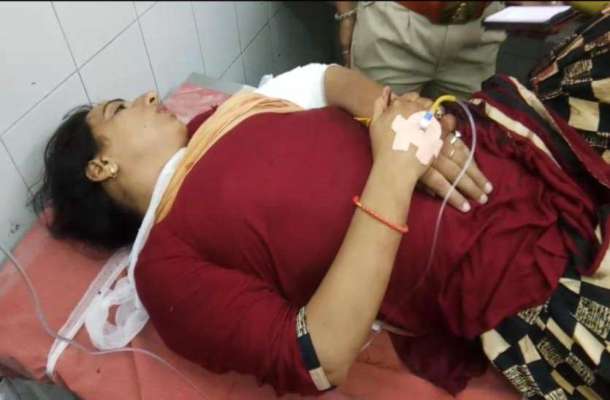 According to SP Pratap Gopinder Yadav, a female constable, Reno, who was stationed at a female police station in Ghaziabad, was going to her father-in-law from Dushanbe's evening school in Lahari village of Baghpat district. At about seven o'clock they were stopped by two masked bully bikers near a public school in Nithla village and tried to rob. The rioters fired at Reno after he resisted and escaped with his scooty.
The injured Reno has been referred to the GTB hospital in Delhi after initial treatment, he said. Initial investigations also revealed that Reno was having a dispute with her husband, the SP said. Renault has also been attacked by the in-laws before, he said. There, the female constable said that her mother-in-law had given her a kill.
SP Pratap Gopinder claimed that the police was investigating the matter from every angle and the matter would be exposed soon.